Hurricane Impacts on Real Estate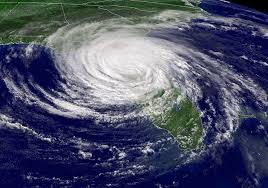 It's been quite a busy hurricane season this year. We've had a bunch of named storms but Irma brought Floridians the biggest punch we've seen in a while. Clean up after the storm has been a major task after the damage she brought but Irma has also raised a lot of questions concerning Real Estate. Lexology had an interesting article on this very subject written by Quarles & Brady's Noel J. Davies and Jonathan D. Bonello.
Here are a couple of interesting questions they've addressed:
Question: Who pays when my neighbor's tree falls on my house?
Answer: You do.
If you were unlucky enough to arrive back at your Florida residence only to see a tree leaning on top of it, you're in for some more bad news. The general rule in Florida is that you are responsible for the damage caused by your neighbor's tree falling on your house. It may seem unfair, but that's the rule. The only exception is when the tree is rotting or otherwise in a dangerous condition before the storm event; in that case, the negligence of your neighbor makes them responsible for the damage.
Question: Who pays for hurricane damage if I'm under contract?
Answer: Seller pays.
If you've signed a contract to purchase Florida property, but the closing hasn't occurred yet, there's no need to worry. The seller is typically the one responsible for the damage. Your purchase and sale contract likely includes a "risk of loss" provision that almost always places the risk on seller in the event property damage happens before the closing.
Note that it doesn't matter whether the property damage was a result of a storm event, or some other unforeseen occurrence; so long as the property condition has deteriorated since the execution of the contract, the seller is on the hook.
In layman's terms, the seller has to pay for the damage, but the buyer then has options depending on whether the cost of restoration exceeds one and a half percent of the purchase price. If under the threshold, seller pays and buyer still has to close. If over the threshold, buyer can either close with the one and a half percent discount, or walk.
In addition to questions of who is responsible for damage, events such as this bring resident's thoughts around to home owner's insurance.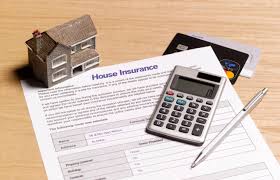 Insurance.com offers a tool to see what insurance rates are on many levels of coverage all over the US.
Currently, the most expensive location to purchase a policy is zip code 33050, Conch Key in Florida. The average cost for an annual policy runs around $11,700. The higher rates don't stop there, zip codes all around the Gulf Coast are looking at high rates, no doubt due to the barrage of storms this year.
Zip codes in Venice, Louisiana and Pascagoula, Mississippi rank second and third, respectively, behind Conch Key, for the following coverage:
$200,000 in dwelling coverage
$1,000 deductible
$100,000 liability coverage
Oddly enough, one of the least expensive zip codes was 96815, Honalulu Hawaii. Their average annual cost for a policy runs $333. As for the cheapest location in Florida for home owner's insurance, Tallahassee comes in lowest at around $1,191 for an annual policy.
*Rankings for the priciest ZIP codes were determined by identifying the ZIP code with the highest average rate for home insurance in each state and then listing them in descending order. For the cheapest ZIP codes, rankings were determined by identifying the ZIP code with the least expensive average rate for home insurance and then listing them in ascending order. Insurance.com's analysis showed a national average rate of $1,228 for $200,000 dwelling coverage with a $1,000 deductible and $100,000 in liability.
Read the full article and methodology at

HERE.